Official Sports Express'19 Trade Show & Expo Hotels
Your event registration will include accommodations at one of the two headquarter hotels below. Our hotels are 1 block walking to each other and in the heart of all of the world-class dining, entertainment and retail options in the area.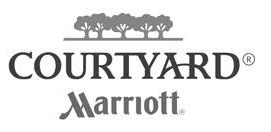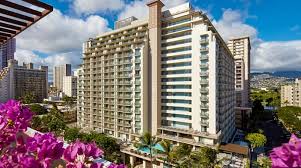 400 Royal Hawaiian Avenue, Honolulu, Hawaii 96815 USA TEL +1 808-954-4000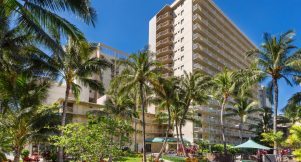 2330 Kuhio Avenue, Honolulu, Hawaii, 96815, USA TEL: +1-808-892-1820
FOR REGISTRATION (includes hotel) click here.
Airport
We will be arriving to Honolulu International Airport (HNL).  All major carriers fly into Honolulu (except SWA).
Ground Transportation
Airport to hotel is included in included your event registration price.
Once you book your air flight into HNL, please forward your flight information to us and we will reserve your round trip airport/hotel transportation.
Rental Cars
Optional:
If you are looking to tour before or after the event on your own, you may reserve your own rental car. Advanced reservations are recommended.  We have negotiated discounts with the following rental companies: